With the uncertainty in the world today caused by the Coronavirus (COVID-19), it's important to know Opto 22 is still committed to being your trusted automation supplier.
As you've seen more precautionary measures unfold this week from businesses around the globe, rest assured Opto 22 is taking the necessary steps to keep normal operations going while also protecting its staff.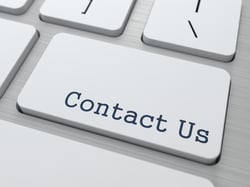 Several of our engineering, sales, and customer service team members are now working remotely, so support through our main phone line is limited to voicemail. However, we are still available to process orders, ship products and provide pre-sales engineering guidance. Our tech support engineers are also available for product questions and troubleshooting.
We encourage you to send your inquiries to us through the Contact Us page on our website. For technical support, you can also email us at support@opto22.com. If you need a call-back, please provide a phone number so one of our engineers can return your call.
Thank you for your understanding during these unusual circumstances, but know that we will continue to provide the best service possible. Your interest in and support of Opto 22 products is appreciated more than ever.
Let us know how we can help you with your current projects. We're ready!
But, most of all, be safe and be healthy!