Try these documents and resources when you need help with product questions and troubleshooting.
One of the best things about Opto 22 product support is: it's free! Our dedicated team of technical support engineers is here to help during regular business hours, Monday-Friday, 7:00 a.m. to 5:00 p.m. (Pacific Time).
But what if you need assistance after hours?
Several resources available on our website 24/7 can answer your questions, explain details of product features, or provide troubleshooting advice. Here's a list of our most popular and often referenced documents that our own support team uses on a regular basis.
And now a Marketing Tip: Save this post for future reference!


Product Release Notes
When you have questions about a new firmware release or product update, the release notes that accompany each new update can be very helpful. Here are a few Readme/Release Notes you might need:
PAC Project (for both the Basic and Professional versions) - Includes information on new features, enhancements, and bug fixes for the current and previous releases of each PAC Project application: PAC Control, PAC Display, OptoOPCServer, OptoDataLink, SoftPAC, PAC Manager, and Tools.


groov EPIC Processor Firmware (part numbers GRV-EPIC-PR1, GRV-EPIC-PR2) - Includes information on new features, enhancements, and bug fixes for each component of the processor: groov

EPIC processor firmware, PAC Control Engine,

groov

Manage,

groov

View, Node-RED, Data Service, Ignition Edge

®

, and CODESYS

® Runtime Engine.


groov RIO Firmware (

part numbers

GRV-R7-MM1001-10

,

GRV-R7-MM2001-10,

and

GRV-R7-I1VAPM-3) -

Includes information on new features, enhancements, and bug fixes for

groov

Manage,

groov

View, Node-RED, Data Service, and Ignition Edge

® (GRV-R7-MM2001-10 only).


groov I/O Module Firmware - Lists the latest updates to the firmware for groov I/O modules, including information on new features, enhancements, and bug fixes.


CODESYS Library Package - Describes the new features, enhancements, and bug fixes delivered in the latest release, as well as previous releases of the Opto 22 Library Package for the CODESYS Development System.

User's Guides
Each product also has a detailed user's guide with step-by-step instructions, including troubleshooting tips:


Working with some of our older control systems? We suggest form 1104: Troubleshooting Legacy Opto 22 Products.

Opto KnowledgeBase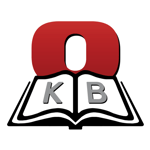 Written and reviewed by our own support engineers and technical writers, the Opto KnowledgeBase is a valuable library of articles that are based on previous tech support cases. You'll find workarounds, fixes, and solutions in these KB articles, and you may find your specific question already answered. Just type a topic or keyword in the KnowledgeBase search box.
You'll also find these KB articles linked in the Release Notes documentation.

Resources and Tools


While you're searching the KBs, you might notice that the KnowledgeBase is located in the Resources and Tools section of our website. There you can also click on one of the other tabs across the top menu, which gives you the option to search for:
*These developer tips come directly from the Opto 22 Developer website. The site gets a lot of traffic from developers working with groov EPIC, SNAP PACs, Node-RED, and even industrial I/O for Raspberry Pi. Since all Opto 22 products are designed on open standards, you have a variety of ways to interact with them and integrate with other systems. The developer site helps you do that.
We hope the information in this post becomes a handy reference you keep bookmarked. But remember, our support team is here to help! Contact us through the website, send an email to support@opto22.com, or call 951-695-3080, Monday - Friday.
Looking for product support outside the United States? Here are some International Support options.