Now easily find videos you want to see.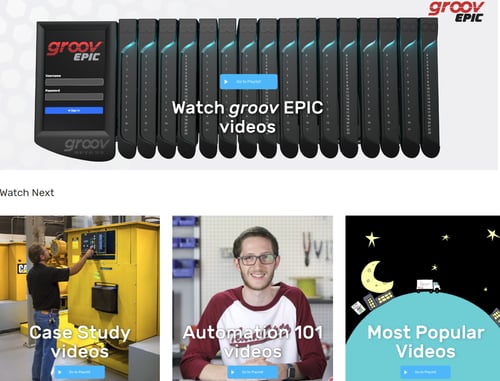 We think you'll like our redesigned Videos page on Opto22.com. We've learned you'd rather see our videos logically grouped together rather than search through a long list of titles.
With topics ranging from Automation 101 workshops, to the Industrial Internet of Things (IIoT), to all things groov EPIC, to case study application examples, we've got you covered. We've even added a section of most popular videos so you can see what other Opto users are watching.
With almost 200 videos in our library, it's a great place to go for valuable training tips, product information, and much more.
Our video library will continue to expand in 2019, and don't forget to also take advantage of all the online training videos available on training.opto22.com.
Thanks for watching!