Opto 22 is teaming up with Inductive Automation to present practical solutions for leveraging data across your enterprise.
Has your favorite conference or seminar been cancelled? Take advantage of an informative webinar happening this week!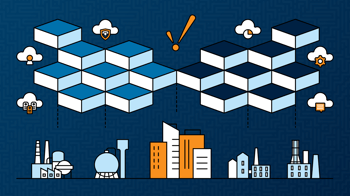 Inductive Automation's team of Ignition experts will show you how to get started with digital transformation on a practical level. You'll learn about new and updated solutions that empower any enterprise to overcome obstacles easily and affordably, including:
a real-world, incremental migration strategy for IIoT

new and improved edge-computing solutions

full solutions that combine industry-leading software and hardware
how to get wide access to data in the cloud
Opto 22's Benson Hougland will be addressing one of the biggest stumbling blocks: collecting data at the edge of the network. He'll demonstrate how edge computing can be applied to solve real problems and how the groov EPIC system with Ignition Edge onboard—including MQTT and Sparkplug B—helps you simplify, secure, and maintain your systems without sacrificing performance.
We hope you make plans to join us:
Webinar: Simple Steps for Enterprise Digital Transformation
Date: Thursday, March 26, 2020
Time: 9:00 am - 10:00 am PDT
Get more details and register to attend.