The Opto 22 network of system integrators continues to grow in 2022.
We're excited to report we have more business partners that have earned the OptoPartner seal of approval. They have proven their engineering expertise and in-depth understanding of Opto 22 hardware (including groov EPIC) and software and have already used it to help customers find ideal automation and IIoT solutions. As in previous blog posts, we asked our new partners to share a quick overview of their company with you.
Take a look at the company descriptions below and meet our newest additions to the program.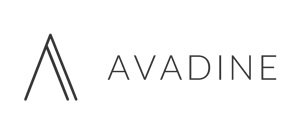 Avadine - California
Avadine understands the diversity of issues being faced today change per organization and industry. Moreover, we take a partner's interest in your concerns. We have over 30 years of experience in the Oil & Gas and Water industries and have an intimate knowledge of the most state-of-the-art software technology.
We exceed our clients' expectations through deep collaboration, understanding the root issues, and developing the best path forward.
Our expertise in software development, systems integration, full lifecycle software management, and training guarantees we will provide our clients with exceptional service. Learn more.

Feyen Zylstra LLC - Michigan
Feyen Zylstra (FZ), founded in 1980, delivers turnkey electrical, automation, and smart manufacturing solutions empowering practical & customized innovation one challenge at a time for commercial & industrial manufacturing customers.
​
​The FZ Industrial Tech group is focused on smart manufacturing systems integration, including the factory OT/IT digital transformation & cybersecurity, IoT sensor implementation, augmented & virtual reality solutions, automation & robotics, additive manufacturing, and sustainability in manufacturing.

Additionally, FZ is actively participating in the upcoming 'I4.0 Accelerator from AWS - I4.0 in a Box' smart manufacturing initiative which includes Opto 22. Learn more.
Interested in becoming an OptoPartner? Opto 22's network of system integrators includes both international and North American businesses. Here's why you should consider being a part of it:
Gain the marketing advantage of being an official Opto 22 solutions provider.
Profile your company on our website as an OptoPartner so customers can find you by name, geographic area, and specialties you provide.
Be eligible to receive leads specific to your industry, markets, products, and skills.
And you have the option of making an OptoPartner video. These recorded presentations on our website are a great opportunity for Opto 22 users to get to know each partner better and get insights into their project experience and expertise. If you haven't watched yet, check out the popular OptoPartner video series showcased here on the OptoBlog.
For more information or to request to join the OptoPartner program, email optopartner@opto22.com.