Plan now for the events and conferences you want to attend in 2023.
Our conference schedule for the year is shaping up to be a busy year of in-person as well as virtual events. Take a look at what's available online or in your area and plan to join us at one or more of these industry events. You'll have several opportunities to see live demos of groov EPIC and groov RIO.
Here's what's on the schedule so far.
Here's a chance to look at some automation technologies to meet wellsite application challenges. We'll be in Houston, Texas with Opto Technology Partner, Cirrus Link Solutions, January 31 - February 1. See live product demos using MQTT on groov EPIC and groov RIO. You'll also learn best practices to achieve data mobility and the security required for today's industrial cyber environment.
You can live stream the event or register to attend in person.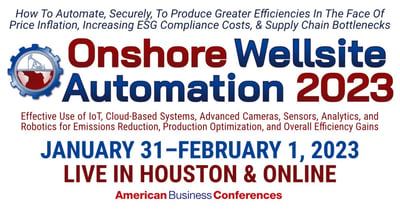 Opto 22 engineers will attend the ARC annual conference in Orlando, Florida and our VP of Marketing & Product Strategy, Benson Hougland, will be a part of the Sparkplug Working Group panel presentation. Hear the panel members discuss the benefits of using MQTT/Sparkplug B in your applications for "Plug and Play" IIoT.
It's also a chance to see groov EPIC and RIO on display in our tech partner booths. Visit the Inductive Automation and HiveMQ booths for some product demonstrations.
This year's conference runs February 6-9 and the theme is: Driving Sustainability, Energy Transition, and Performance through Digitalization. Register to attend.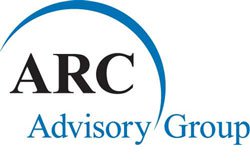 The ENTELEC Association is the world-leading energy operator member association. Their conference brings together ENTELEC members who deliver compliance, efficiency, security, and innovation to the business units of energy companies such as petroleum, pipeline, natural gas, and electric utilities by leveraging all aspects and interaction of: telecom, information technology, the internet, digital transformation, IIoT, automation, cybersecurity, AI/ML, and computing from the edge to the cloud.
You'll have the chance to attend a variety of presentations covering case studies, panel discussions, and high-level keynotes. Speakers will address industry challenges, propose solutions and applications that will drive efficiency and productivity, introduce tactics to increase your bottom line, and the ever-evolving role of technology in the energy industry.
Make plans to attend May 9-11 at the George R. Brown Convention Center in Houston, Texas.

Here's an opportunity for system integrators to travel to New Orleans, Louisiana for a week of networking, workshops, keynote speakers, and product demos. This year's theme tackles bold business plans for today's industrial automation industry challenges.
As in previous years, you'll find Opto 22 engineers working alongside the Inductive Automation team in the SI Community Cafe. Watch as we take a deeper dive into how groov EPIC and groov RIO secure and democratize OT data through Ignition.
See the complete agenda and register to attend May 15-19.

Of course we'll also be a part of the annual Ignition Community Conference later this year. Dates and details are coming soon.
And you'll have plenty more chances to join us on the road or online this year! Make sure you're subscribed to the OptoBlog to hear about upcoming events or webinars as soon as they're confirmed.
We hope to see you soon!