The web has transformed the way engineers, technicians, and plant managers find, select, and buy industrial automation, instrumentation, and controls.
I recently binge-watched the series "Halt and Catch Fire" on Netflix. It's a fictional but historically based drama about the rise of the personal computing industry starting in the mid 1970s and running through to the internet age.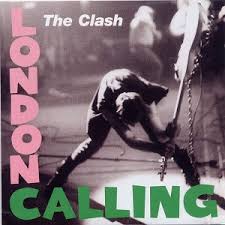 It was really interesting, especially for those of us who lived through it, or some of it (I started college in 1985). Not to mention the great soundtrack, if you like 1980's punk, new wave, and alternative music!
The story is told through the perspective of a very appropriate mix of people: a hardware engineer, a visionary, a coding prodigy, an engineer-turned-businesswoman, and a salesman.
Looking at the successes and failures of some of the technologies and ventures, it got me thinking (again) about how tech products become successful—or, more interesting to me, how engineers adopt technology today.
Although the instrumentation, controls, and automation industry arguably moves slowly and is a bit conservative, we are experiencing with the industrial IoT (internet of things) huge changes that might parallel what the computer world saw in those times.
The IIoT will be fun to watch, too.
Finding the information you need
As depicted in the series, I think we could probably agree that in any industry, what makes a product or technology take off is not only an unpredictable mix of the product itself and the need it addresses, but also things like market conditions, timing, and luck.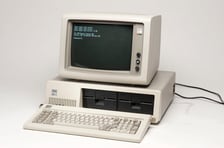 But looking at it from the other direction, how people find, select, and buy products today is undeniably different from the past, with the web playing a key role. Just look at what's happening in consumer retail, with 6,700 brick-and-mortar stores closing in 2017 (according to CNN Money) due to the move toward online commerce.
Back when I started in this business, your vendor's sales engineer was the guardian of information on technical specs, new product releases, and competitive comparisons. You found out about all this when he or she updated you on it via a quarterly visit with pizza. And you relied on print ads and trade shows to find out about new products and technologies and to vet vendors.
But not anymore.
Some marketing studies say that buyers are now at least 50% along towards buying a product before they have any interaction with the vendor at all. I think that for engineers choosing technical products, that number could very well be higher.
Transformation
As with other products, detailed research on technical products is now available at your fingertips (a welcome thing for introverts, by the way). Online, it's far easier to find specs and wiring diagrams and compare products than in the past.
Many forward-thinking manufacturers and distributors of industrial automation, instrumentation, and controls products have embraced this transformation. Good websites now go beyond data sheets and product specs and help you with tools like educational content, tutorials, code samples, and case studies in specific verticals and applications.
Automated product selectors, self-training guides, and how-to videos like Opto 22's workshop videos are also appearing regularly.
Traditional trade shows have largely given way to "conferences," where the emphasis is on educational sessions and classes on targeted topics.
Trade publications are transforming to "media outlets," where content is offered online in addition to print (or instead of print). You can even subscribe to content that you find most useful. Product news and trends are reported much more quickly, and collaboration with vendors, trade organizations, and thought leaders is stronger than ever. Automation World is a good example of this.
With these changes, vendor sales engineers need to transform their function to a consultative role. When you are at the point where you do need to contact the vendor, the sales engineer should be able to offer value by addressing your application, project, or industry with specific advice, backed by experience and domain knowledge when possible.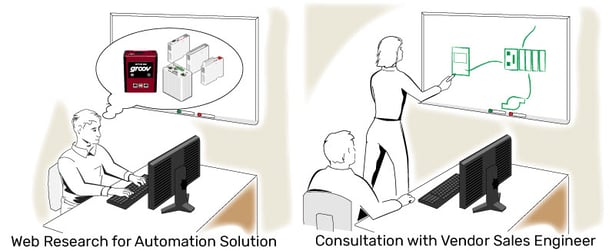 So for you, the automation professional, the news should be good for 2018. Leading vendors are making the necessary transformation in their business models to adjust to and support the way today's engineers expect to select and buy automation and control products.
What do you think?
Do you miss the old days when you relied on vendor sales reps to provide you with all the information, or are you happier now that you can do your initial research on your own? Can you find the products you need more easily now, or is more information making it difficult to choose?
What kinds of information from vendors do you want to see? I'd love to hear your thoughts and experiences on this topic.