Get an overview of exciting new features just added to groov EPIC and see why you'll want to update. (Hint: LDAP)
Everyone here at Opto 22 is very excited to announce the groov EPIC firmware 3.0 release. In fact, there is so much cool stuff in this release, I am a little lost knowing in what order to list them, so let's just jump right in and see what's in store…
(As usual, existing groov EPIC users can log into your MyOpto22 groov Manage account now to get your free update!)

LDAP (Lightweight Directory Access Protocol). If your IT department has a centralized active directory server to manage your user/password authentication on your corporate PCs, you are going to LOVE this new feature.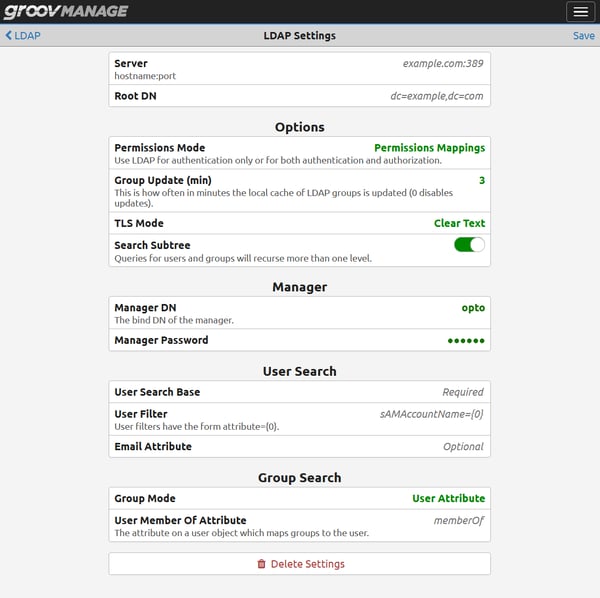 Now you only have to create one or two system administrator accounts for configuration on EPIC and everyone else can use their company username and password to log into EPIC as needed.
This means that each user can log in without having to get or change a user/pass from the EPIC admin user.
Your IT department will be empowered to manage their EPIC users from a central server that they themselves administer. For example, now, a simple password change can be done globally… all devices, EPICs and PCs, are updated. Something like a forgotten password becomes a lot more straightforward and secure to resolve.
Ignition 7 and 8. (Yes, 8!) With this firmware release, there are not one, but two firmware files. One that includes Ignition 7, and one for Ignition 8.
What's the catch? Glad you asked. If you want to run Ignition 8, you must first install the groov EPIC v3.0 firmware with Ignition 7 first, then install the Ignition 8 version of the firmware over that.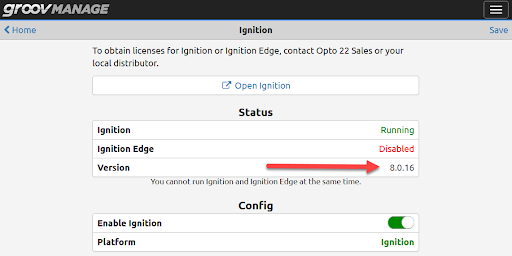 As usual, you will have the choice to enable either the full edition of Ignition or Edge edition. In the case of Ignition licenses, Edge version licenses are available from Opto 22 or your authorized distributor (part number GROOV-LIC-EDGE). For full Ignition licenses, contact Inductive Automation directly for pricing and configuration.
Node-RED. Two things to note on this topic: first, we get a nice bump in the Node-RED editor to version 1.1.3, which brings a slew of user interface upgrades and stability improvements. Check it out yourself from Node-RED developer Nick O'Leary's YouTube video.
But the really big deal is that EPIC now backs up any Node-RED nodes you may have installed.
From EPIC firmware 3.0 forward, every backup that has Node-RED enabled will optionally backup and restore those user-installed nodes. No more having to connect to the Internet to install nodes after a firmware upgrade.
Future firmware updates are so much faster and smoother with this new feature. It makes using Node-RED a seamless experience. This is a really big deal for OEMs that have machines deployed in factories that may not have any network or Internet connections.
MQTT. With this firmware update we can now view the MQTT log in the Info and Help section of groov Manage. I have used this new feature a ton of times already as I tested out new broker configurations. It's so much easier and quicker to debug connection issues now that you can see the log files.
Here is an example snip from the new log:


We also see a nice update regarding the broker URL, which now supports long and unusual URLs (I'm looking at you Amazon and Google).
Lastly, we also slipped in a lot more metadata about each published topic.
I need to leave it here, but can't fail to mention that we also added a REST API to the scratch pad area, extra details about digital modules in groov Manage, a beautiful PID loop configuration GUI in groov Manage, groovFind support (both Windows and Mac versions), an official API to unmount the USB stick, and an update to the OptoSupport RSS (Remote Support Service).
For more details on this v3.0 firmware release, see the GRV-EPIC-PR1 Firmware readme or press release.
Questions about how to update? This basic checklist gives a high-level view of steps for updating your groov EPIC processor with new firmware.
Cheers, mate! -Ben