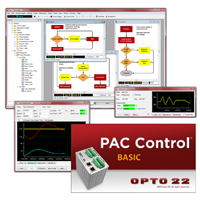 Today's tip is about PAC Control error code -8626, Invalid Control Engine Name.
This error may appear if you've used one computer to develop your PAC Control strategy and then later use a different computer to modify it.
Here's why this error may occur and the easy way to recover from it.
Until PAC Control version R9.4a, the strategy contained the name of the control engine but not its definition. The definition resided in the Windows Registry on the computer. So when you move one of these strategies to another computer, the control engine's name is not yet defined on that computer.
You can resolve this error easily.
1. In PAC Control Configure mode, double-click the control engine name in the Strategy Tree.
2. Select the control engine name and click Modify.
3. In the Select Control Engine dialog box, click Add to open the Control Engine Configuration dialog box, shown below.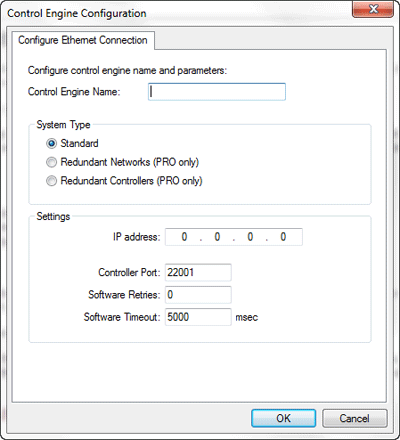 4. Enter the name exactly as it was on the first computer (be sure to spell it the same and use the same upper-and lower-case characters, spaces, etc.). Enter the same IP address that you used on the other computer. Then click OK.
Now the control engine is defined on the second computer, and you should be good to go.
To avoid this error, we've recently changed the way control engine definitions are stored, starting with PAC Control R9.4a. Now the control engine's definition is stored in a file that's archived with the strategy. So if both computers are running PAC Control R9.4a or higher, you won't see this error.
Questions? Comments? Contact Opto 22 Product Support.
---
OptoNews March 4, 2015 - Read more in this issue: