Several highly requested features have been added to the latest firmware update for groov EPIC PR1 and PR2.
Even with the Covid pandemic lingering on, our mostly remote team of software engineers at Opto 22 have been hard at work. As a result, we have a groov EPIC firmware update that addresses a bunch of requested features, and like any software update, some bug fixes as well.
Simply known as version 3.3.1, you can freely download and take advantage of these improvements right away.
Let's take a look at what's new...
After you apply the update, and you log in to your new firmware, you will notice the first change: a check box below the password entry that simply states 'Remember me'.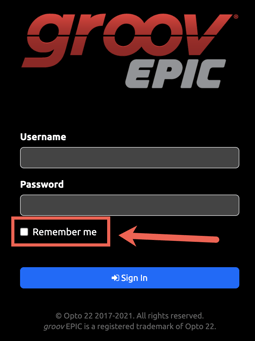 This gives you the option to instruct your browser to persist the groov Manage cookies between browser restarts, speeding up your login experience—a nice quality-of-life bump.

Bigger, Better groov Manage Menu
After logging in, you will notice we moved some groov Manage menu buttons around. We renamed the Modules button on the Home page to just I/O. At the bottom of the I/O page, a new button for I/O Services will take you to the I/O Configuration, PID Loops, and MMP/Scratch Pad area. If you are looking for the I/O Reference link, it's been moved to the Info and Help menu.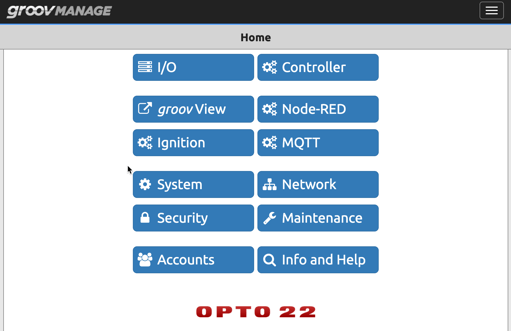 As you will see, all the usual features are still there. We just keep adding to them, so it's great to break them out and give them their own menu space now.
This menu shuffle allowed us to expand a few of the options. For example, the 'Network' section has been moved to the Home page (instead of under the System page), and expanded with the different diagnostic tools all getting their own buttons. Two new features are also there: Port Redirect and Static Routes.

Networking Tools
Port Redirect allows you to take advantage of the multiple network interfaces on the EPIC to create "conduits" between two chosen networks (like between a VPN interface, and your OT LAN). One use case is to place your unsecured brownfield devices on one network segment, and create a conduit between that segment and EPIC's authenticated and encrypted VPN connection. It allows you to access your legacy, unsecured devices securely and on-demand, either on-premises or remotely.
Static Routes allows you to route specific data to different gateways configured on the EPIC.
groov View Backup
You will notice some nice groov View improvements. One example: your groov View project and its trend data will be automatically backed up and restored as part of future firmware updates.
EPIC App Options
What application do you want your users to see on the EPIC's touchscreen or in their browser when they first log in? You now have a choice of three different apps to load on first launch.

If you have the Node-RED dashboard nodes installed and configured, you can have that dashboard show up on the front of the groov EPIC touchscreen when your user logs in. We have also added a Node-RED keyboard for the front screen of the EPIC, so entering numbers and strings is now very straightforward.
We also added the ability to configure a specific Node-RED dashboard user account and rights so they can view the dashboard, but not the Node-RED flows.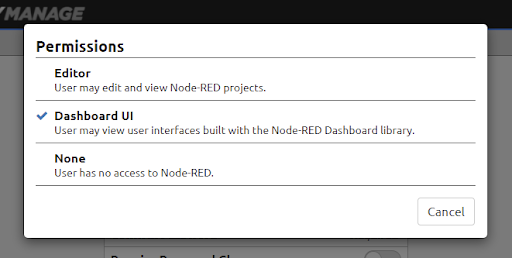 Lastly, Node-RED itself gets a nice bump to version 2.0.6 - along with a Node.js bump to version 12.22.1.
CODESYS & Ignition Updates
If you are a CODESYS user, some nice tweaks are in store for you. The runtime engine has been upgraded to 3.5.17.10. This means you will need to also update your Opto 22 library package version to 2.0.3.0. These updates come with new features and bug fixes as well. For example, the CODESYS Runtime Engine now has OPC-UA Client capabilities for connectivity to external OPC-UA Servers, and added native Modbus serial connectivity.
We have also upgraded the version of Ignition and Ignition Edge running on the EPIC. Ignition 8 has been upgraded to 8.1.10 and Ignition 7 to 7.9.18.
I/O Updates
Upgrade I/O features via firmware? Sure, why not…
The GRV-IDCI-12 can now be configured with a new channel type for 10 to 25 VAC digital inputs.
Also, the GRV-ITR-12 can now disable unused channels to increase its scan speed, and a FastADC option can be selected for even faster scanning with just a few percent hit in accuracy.
Note: You will need to also update these modules' firmware to access these new features via your groov EPIC.
Speaking of hardware, this EPIC 3.3.1 firmware version also brings support for two new (end of November) EPIC I/O modules:
GRV-IVAPM-3

is a three-phase power module for mounting on the EPIC rack and measuring and calculating 64 points of energy data.

GRV-MM1001-10

is pretty much the EPIC version of our hugely popular groov RIO GRV-R7-MM1001 (note how close those part numbers are!)—a multifunction, multi-signal I/O module for the groov EPIC. With thousands of I/O combinations, your EPIC will be able to interface with a massive diversity of signals with just a few modules.
(Lots more to say about these two modules soon - subscribe to the OptoBlog to be the first to hear!)
EPIC User Session Options
One last feature mention for EPIC administrators: User session timeouts can now be set globally, set per user from just 30 minutes to two weeks, or set to never expire.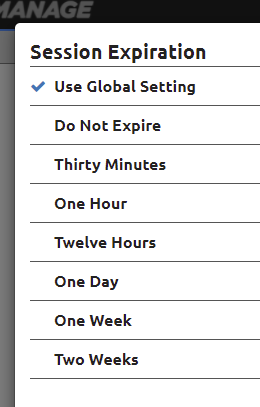 There are a number of bug fixes in this release as well, and you can read about them in the firmware readme or by checking the Opto Knowledgebase library.
You can also get more of the inside scoop about this release over on our OptoForums.
Remember, you can download your free update by logging into your manage.groov.com portal and downloading the appropriate firmware version for your EPIC processor.
Cheers mate,
-Ben