Opto 22 will be participating in a Smart Industry webinar, part of the Base Camp digital online series that introduces you to the latest edge technology.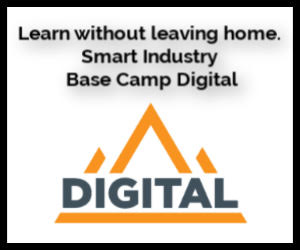 Before COVID-19 changed the way the world does business, Opto 22 was scheduled to exhibit and sponsor the 2020 Smart Industry Base Camp conference. Although the event was cancelled, our Smart Industry hosts remain committed to sharing the important IIoT and Industry 4.0 related content that was part of the conference agenda. Therefore, the show must go on (line)!
The new online Base Camp experience includes a series of weekly webinars addressing all your digital transformation questions. We hope you can join Opto 22 on June 19th, as we "take the stage" along with OptoPartner Instrulogic. Opto 22's Benson Hougland and Instrulogic's Jason Hamlin will show you some exciting new tools and technologies as they present:
As our industry transitions into the next wave of productivity under the banner of Industry 4.0, Industrial Internet of Things, or the more broadly defined digital transformation, we reach into our trusty toolbox of technology to build or augment systems to address the opportunity. However, our traditional tools weren't designed for the challenges that lie ahead, and they can limit the opportunity for real change or, worse, hold back projects from reaching their potential.
In this webinar, we'll introduce new tools and technologies that leverage your existing systems—adding scalability, security and performance—and springboard your digital transformation projects forward. You'll learn more about:
The differences between poll-response and publish-subscribe data communications
Ways to use edge computing to create a secure foundation for connected systems
How to break free from aging automation paradigms to solve problems and democratize data
Don't miss out!
Date: Friday, June 19, 2020
Time: 11:00 am EDT
Get more event details and register to attend.