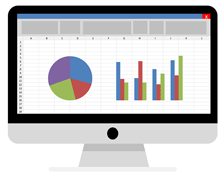 You've probably heard about KPIs (key performance indicators). You may be responsible for meeting these goals or even determining what they should be.
But what are KPIs and how are they used in process control and automation?
Typically KPIs are a way to measure a company's success or progress toward a goal, for example:
Zero defects in manufactured products
Longer mean time between failures
Higher percentage of returning customers
Since a KPI measures something that's important to success, you need to know what "success" looks like for the organization or department that is monitoring the KPI. In manufacturing processes, what KPIs are useful?
Take a look at this recent KPI blog post for some answers. It introduces 10 KPIs you'll want to consider for your process, as well as some general guidance on developing KPIs that will help improve production, efficiency, and profitability.