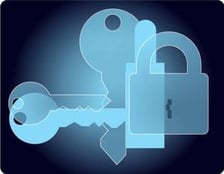 You never feel like you know enough about security.
And security issues and recommendations are constantly changing, as the bad guys try to hack in and the good guys try to keep them out.
Here are a couple of new blog posts on this important subject, both by Opto 22's Matt Newton, who has years of experience in both automation and IT (information technology).
Until recently, automation systems ran mostly on proprietary, closed networks. But now companies want to access data from control systems for use in business decisions. Operators and managers expect to be able to monitor and control equipment from their phones, for safety and convenience. Internet of Things applications are automating things that used to require human attention.
With Ethernet, the Internet, and open standards, increasingly automation systems and equipment are more open to attack. These are the same security issues IT folks have been working on for many years.
Learn more in our latest posts on security in automation:
5 Fundamental Security Features your Industrial Assets Must Have
Is Ransomware a Threat to Your IIoT Initiatives?