Did you miss any of these? Here are the 5 OptoBlog posts our readers found most interesting in 2015:
1. Sinking and Sourcing in DC Circuits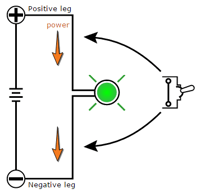 Read by so many people that it spawned a second blog post to explain even more about these confusing industry terms. Questions answered: what's the difference between wiring your DC circuit for sinking versus for sourcing, and why would you want or need to choose one over the other? Includes a link to a hands-on demo.
2. Tech Tip: Recovering a PAC Control Strategy
This tech tip struck a chord with readers, and if you use PAC Control, you'll want to check it out. Because what if your hard drive fails while you're developing your control strategy? Or what if you need to update an old strategy built by someone else?
Read Recovering a PAC Control Strategy
3. Understanding SSL/TLS and HTTPS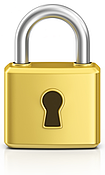 What are these? A mouthful of acronyms all having to do with security. Opto 22 Engineer Ben Orchard explains some key fundamentals about encryption over the Internet. Part of a series of blog posts to help you understand and improve security for your system.
Read Understanding SSL/TLS and HTTPS
4. Passphrase or Password?
Another popular post on security, this one addresses the security element we all love to hate: passwords. Ben shows how the nature of your "humble password" can make a huge difference in security for both your personal and work lives.
Read Passphrase or Password?
5. To Use a PID or Not
PID control loops are powerful, common, and hard to get right. This post explains when you should use a PID and at least two cases when you're better off not to.
Read To Use a PID or Not