How one integrator used the remote connectivity in groov EPIC and groov View to save his systems from Midwest storms.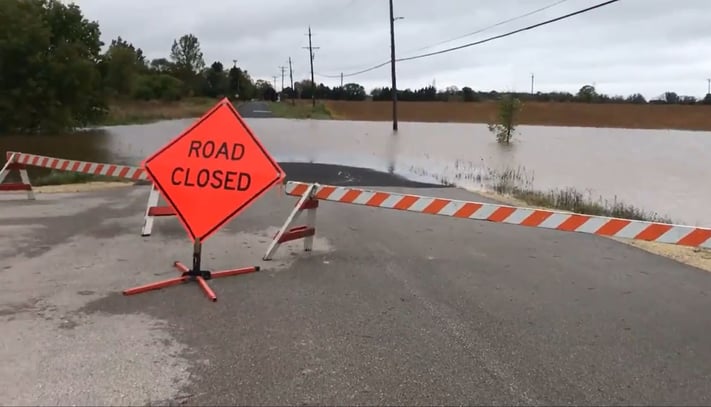 Rainstorms have pounded Wisconsin this season, along with much of the Midwestern United States, producing strong winds, flood waters, and tornadoes. Opto 22 field sales rep Dave Engsberg calls this area home and shared a story last week about one groov EPIC system on a particularly rainy night.
His story is a great example of what secure remote connectivity can mean for your applications: the difference between continuing operations or being submerged under water.


Red sky by morning...
Dave had been supporting a system integrator working with a local municipality to design and commission a new wastewater plant. The plant's lift station managed three pumps moving sewage to a downstream location for processing. It used groov EPIC for control and data logging, with on-board groov View providing local and remote HMI.
They finished up the day before the next big storm was predicted to hit...


Sailor take warning!
As the storm arrived the next night, Dave found himself wondering how the new system was holding up. The groov EPIC was connected to the city's network and configured to allow secure remote access over the internet. Using the groov View for iOS app, Dave got an authenticated, encrypted connection to the lift station's groov View operator interface running on the EPIC controller.
Viewing the screens, he started to get concerned. One of the lift station pumps was out for service, and he knew the storm was still gaining strength.
Just then, he received a text message from the system integrator, who was also monitoring the system from his home. They spent the next few hours texting, commenting, and tweaking the system remotely, coaxing it through this rare high-flow event.
Around 1:00 a.m., water levels began to drop, and the tension started to wane. Weather and news services later reported 2-5 inches of rain across Wisconsin over that 24-hour period, 4,000 people without power, and two confirmed tornadoes.
"If [the integrator] had not been online with the system and made the adjustments there would have been a flooding event," wrote Dave.


Safe harbor
The groov EPIC system is designed to give SIs and engineers the tools they need to handle whatever job they're up against.
Environmental damage across the United States this year already exceeds billions of dollars. Thankfully, this particular lift station did not end up in that total.
Thanks to Dave for sharing this success story and for being our man on the ground!
Photos and statistics courtesy of National Weather Service. Additional source: Milwaukee Journal Sentinel