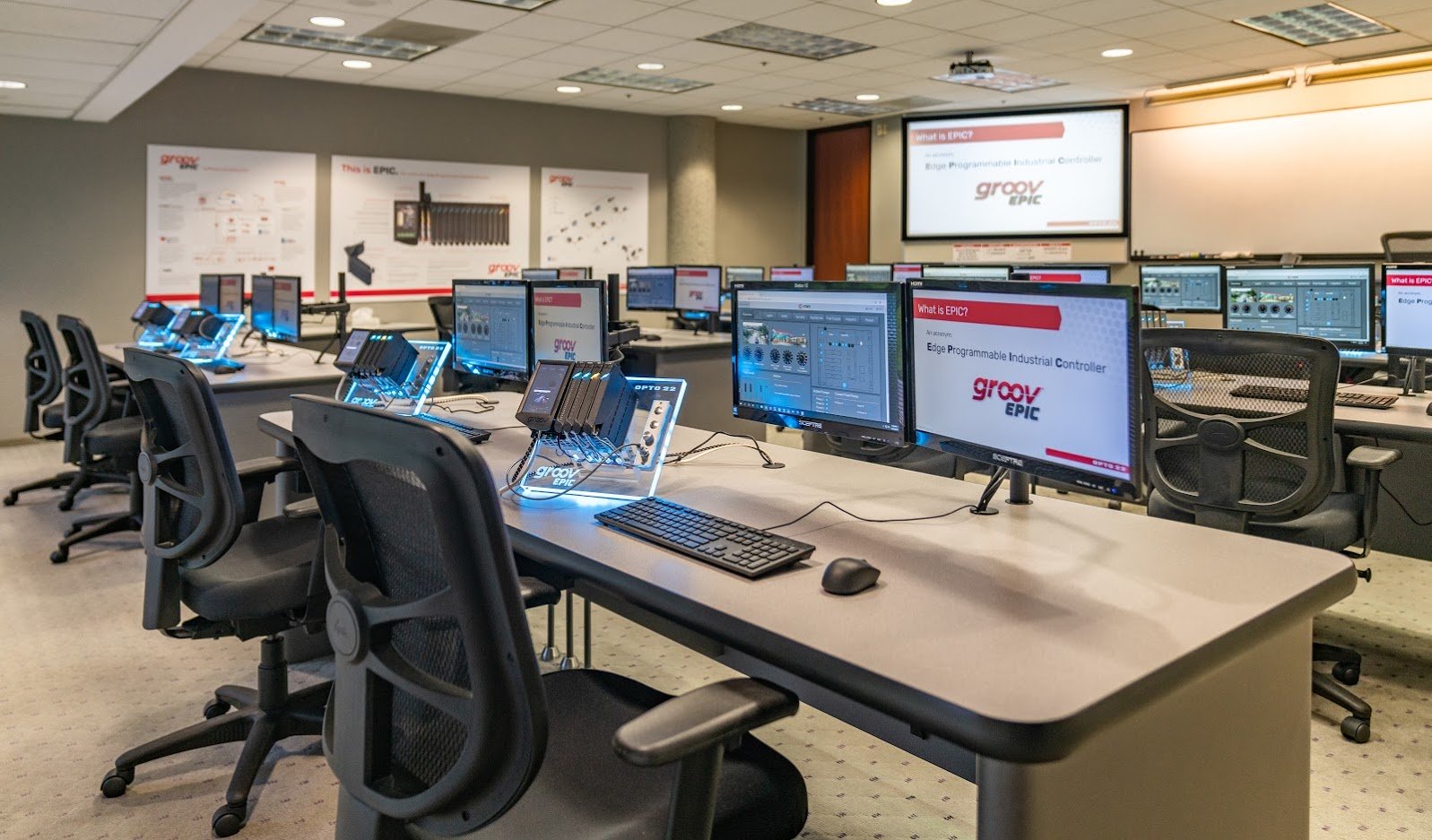 In-person, instructor-led training classes resume at Opto 22 factory headquarters in Temecula, CA.
Many of you have been asking for groov EPIC Premium Factory Training, and 2023 is the year! After a hiatus from in-person training due to COVID-19 restrictions, the Opto 22 training staff is ready with an updated and more detailed groov EPIC curriculum.
Here's your chance to get hands-on instruction and some great tips and guidance from Opto engineers, all in a matter of 4 days in (usually sunny) Temecula, California. With each student at their own training station, everyone can program their own groov EPIC Learning Center.
Since it's been a few years, here's a refresher on topics the groov EPIC training covers and what's included in your 4-day agenda.