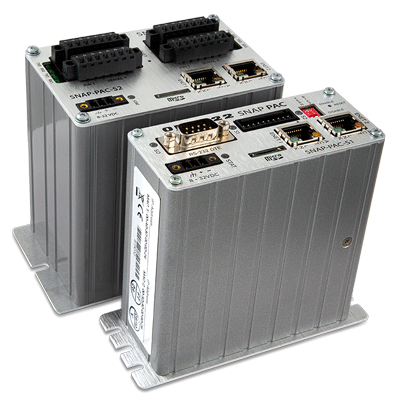 A SNAP PAC controller communicates over Ethernet. Is it OK if two PCs are trying to communicate with the PAC at the same time, or will they interfere with each other?
This was the question in a recent OptoForum post, and it got a quick answer: yes, it's OK.
Whether it's a standalone S-series or a rack-mounted R-series PAC, you can have many devices simultaneously requesting data from and sending data to a SNAP PAC.