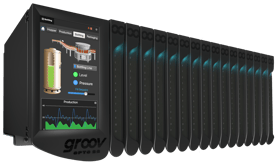 Opto 22's groov EPIC® system starts shipping on May 18.
You can start ordering now!
Pre-orders will ship first, and based on early feedback from several EPIC Roadshows, this new system will be in high demand. Customers are excited about the built-in features of groov EPIC, not only for IIoT applications but for all automation and data acquisition applications.
Here are just a few of these features: