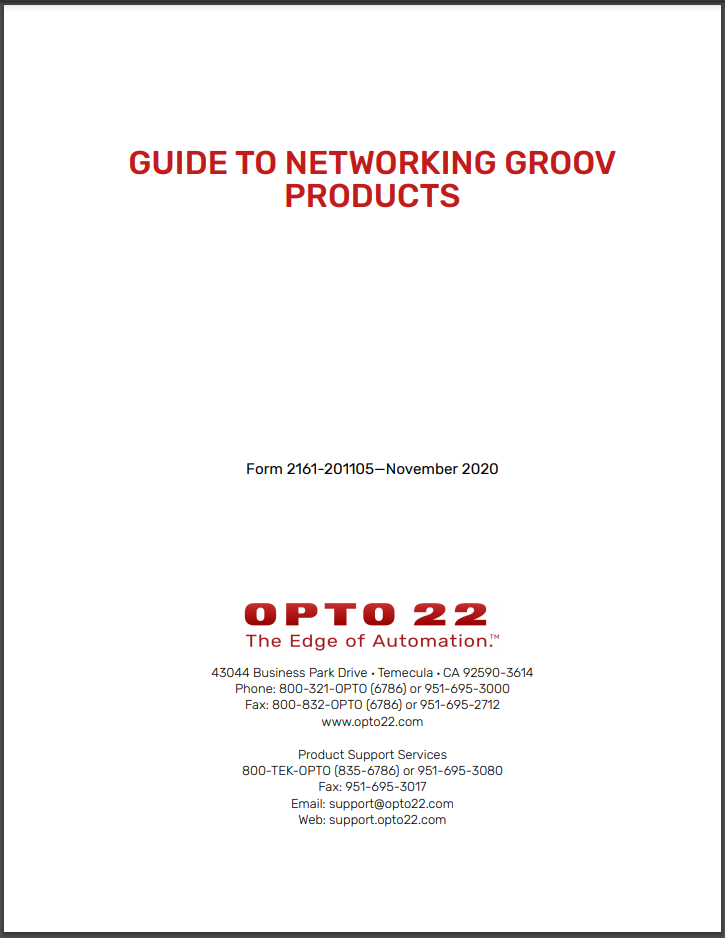 Updated technical guide provides instructions for setting up communications between your Opto 22
groov
products and your systems and equipment.
Are you using one or more of Opto 22's groov products? Our documentation team has just updated the "Guide to Networking groov Products" to help you securely monitor, control, and move data between your automation equipment and computer networks, including the internet.
Networking can be a complex subject, and connecting both operation technology (OT) and information technology (IT) can bring up some security concerns. We're here to simplify that process.