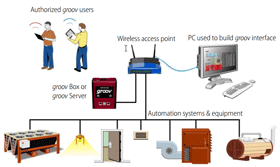 You already know that groov is the simple way to build your own mobile operator interface—your own mobile app—so you can securely monitor and control your systems and equipment from a smartphone or tablet.
With groov it really is easy to build your interface and control who can use it.
But there's one part that can be more complicated: setting up your network so you can access the data you need while maintaining security for your systems.