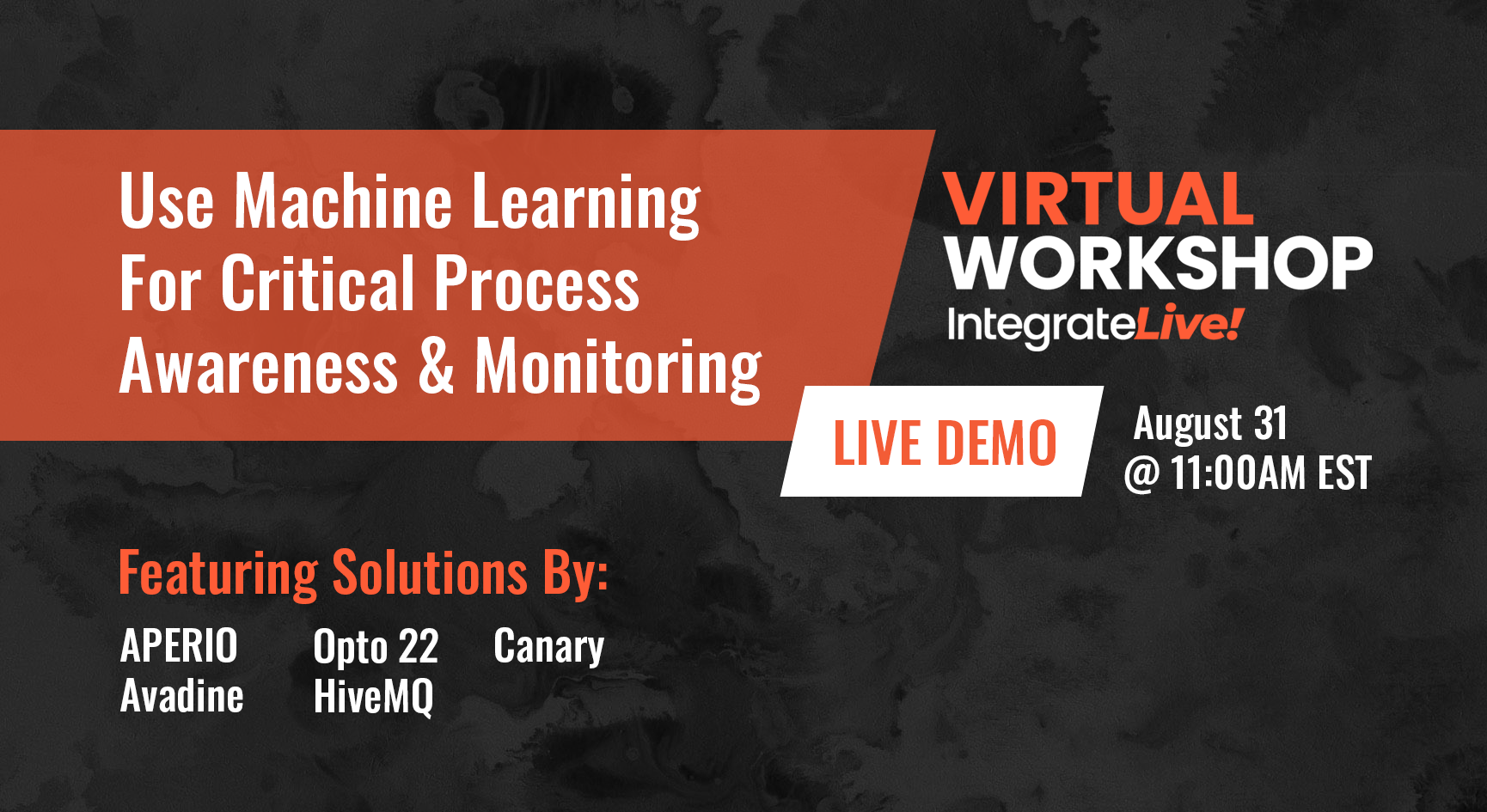 Join Opto 22 at the next
IntegrateLive!

virtual workshop to discover better ways to maintain critical infrastructure.

Opto 22 is once again participating in an important demonstration of different industry technologies working together. IntegrateLive! returns this month with a new episode highlighting machine learning.

You'll see product demos and presentations from Canary, HiveMQ, Avadine, APERIO and Opto 22...all working together!