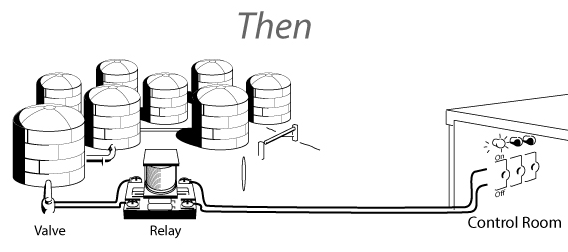 ---
The Case for Intelligent I/O Systems.
The automation PC is located in the control room, and the dump valve is on the other side of the tank farm wired to a remote I/O cabinet, all connected over an Ethernet network.
The IT guys are working on the network, and they say it may take a few days to track down the intermittent cable. But hey, in the meantime, they say that it mostly works…
That answer might be sufficient for watching YouTube, but it is just not going to cut it for controlling that valve.
What do you do?