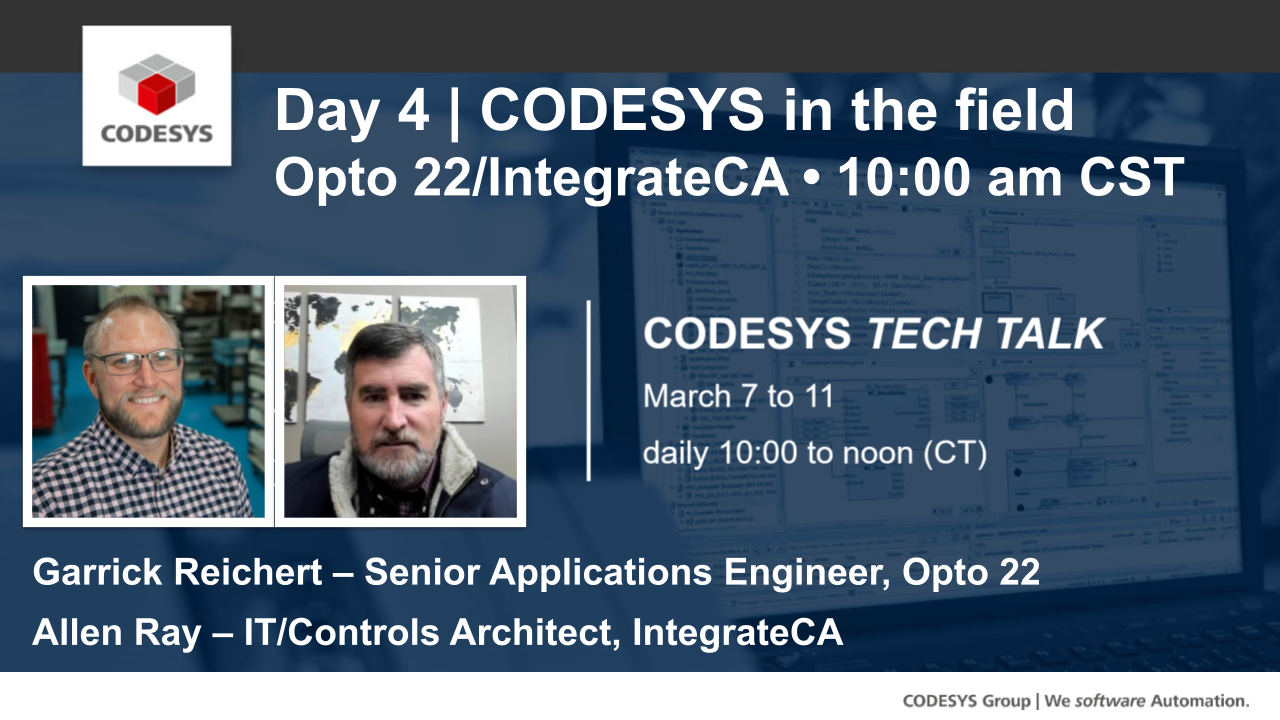 Attend the "CODESYS in the field" presentation at the Spring 2022 CODESYS Tech Talk.
The Spring 2022 CODESYS Tech Talk returns! As the only event dedicated exclusively to CODESYS users in the United States, Canada and Mexico, the Tech Talk focuses on the latest and exciting innovations in all areas related to the engineering of control systems.
This 5 day virtual event is your chance to learn, engage and discuss tech innovations and engineering in real-time. Join the discussions with CODESYS experts and delve into the CODESYS cloud-based platform, the CODESYS software architecture, and the various Industrial Internet of Things (IIoT) possibilities.