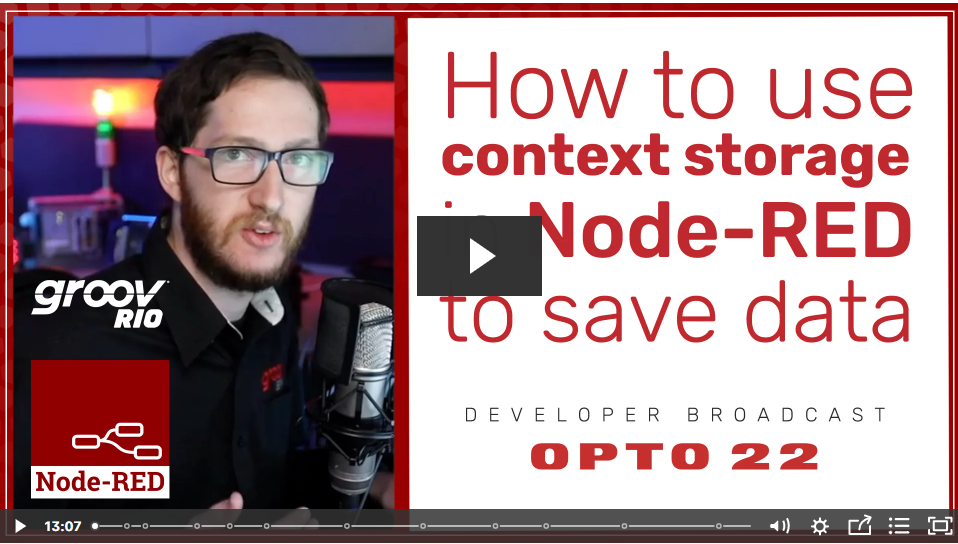 Follow along in this new developer series video as Terry Orchard guides you through storing and passing data in a Node-RED flow.
What if you need to snapshot a message from a very specific part of a Node-RED flow?
For those of you who've been using the Node-RED programming tool or are just getting started, Terry's latest video provides some guidance on storing data. In a Node-RED flow, each node can add to, modify, or delete data in different ways.