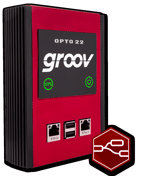 We've just released groov R3.4b, available now at manage.groov.com. The new release improves security for groov Build and groov View, so you won't want to miss it.
It's a free update for any groov Box or groov Server that's activated and has a current license.
If you're not sure about your license, here's how to check.